by adustyframe ~ December 14th, 2011

We had the opportunity to review Fractazmic for TOS Crew. (By the way, TOS =The Old Schoolhouse Magazine…)  and received this game in exchange for a review.
Fractazmic is a great game to help kids learn-
*Numbers
*Fractions
*Measurements
Fractazmic  is a deck of 60 brightly colored cards that retails for $6.95. That's a great deal for an educational game!
This is a game for 2-4 players although the student can also use the cards on their own.
I like that the cards are nice and sturdy! (The box isn't sturdy though…)
From the website:
Fractazmic is  a 2-4 player game that uses math and language skills. The object of Fractazmic trap is to gather as many hands as possible before the first player runs out of cards. Hands are captured by either (1) playing a card that brings the sum of all cards thrown to 1 or (2) forcing the next player to throw a card that brings the sum to greater than 1. If any of these events occur – the player captures the round and is the first to start the next round.
James is learning fractions this year so he got easily frustrated with this game. I think that for us, it will be better just a little bit later. We'll use it to review fractions after he has them down a little better. It was definitely a brain stretcher for mom too!
I'm going to watch these videos online and see if the tips make the game more fun than work next time!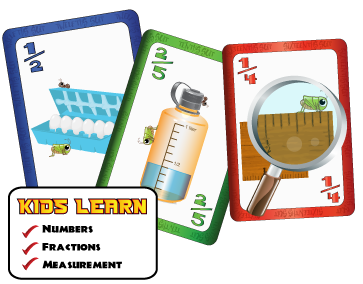 You can try Fractazmic Speed online too–I hear it's quite addicting!
If you'd like to read the reviews of my crew mates check out this post.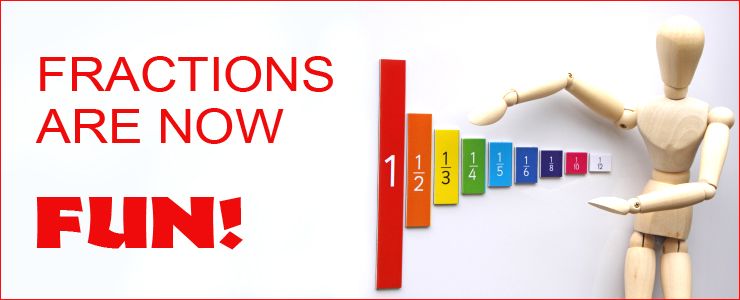 **Disclaimer–we received one free game in exchange for a review. The opinions are only mine.