by adustyframe ~ February 20th, 2012
As part of the TOS review crew, I received two products from Beeyoutiful to try out and review. I was happy to give them a try because I'm always looking for healthy body products.
The tub of Winter Breeze Natural Vapor Rub smells really nice. It smells similar to the "other stuff" but even better. I like that it's made with coconut oil, beeswax, and essential oils. I feel much more comfortable rubbing these ingredients on the skin of my family.
This tub of vapor rub retails for $18.00. It looks like it will be long lasting.
It smells really pleasant and rubs on very nicely. It felt a little bit greasy to me (coconut oil) but I think if I were ill and rubbed it in really well, that would be a minor concern.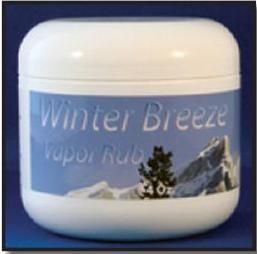 From their site:
This healthy version of the vapor rub Mom spread on your chest and under your nose when you were a child provides cool, refreshing relief from congestion. Winter Breeze uses body-friendly coconut and olive oils, along with beeswax (rather than petroleum — an oil that can be processed into gas for your car!) as carriers for camphor, menthol, eucalyptus, wintergreen and tea tree oils.
These oils are known for their abilities to clear mucus and help relieve upper respiratory and bronchial infections. You can also apply Winter Breeze to your feet, where the antibacterial, antifungal oils soak through your skin and into body cells. If this vapor rub is applied regularly at bedtime for several months, foot fungus and cracking should disappear.
You can read more here.
I was also sent a tube of All Natural Lip Moisturizer. It has a really yummy orange scent. I almost always have dry lips so I'm always looking for a natural lip balm that works.
This is very soothing and natural so it fits the bill!
The Beeyoutiful lip balm retails for $3.00.
To find out what other members of the TOS Crew reviewed from Beeyoutiful, check out this post.
Disclosure~I received a tub of Vapor Rub and a tube of lip balm in order to complete my review. I am under no obligation to provide a favorable review.