by adustyframe ~ February 29th, 2012

The Starting Out level has 40 Reading Eggs online lessons and covers the alphabet, letter sounds and first words. Book Packs 1-4 and Activity Books 1-4 have been created to reinforce these online lessons.
Beginning to Read is the next level with Reading Eggs online lessons 41-80. Book Packs 5-8 and Activity Books 5-8 reinforce these lessons.
From the Reading Eggs website:
Reading Eggs now has 100 big lessons. These 100 lessons are perfect for 4 to 7 year olds who are learning to read.
We are still building more NEW lessons for our older Eggsplorers as part of Reading Eggs World. This world is perfect for 6-8 year olds who already know the basics of reading but who still have much to learn about reading, writing, spelling, and comprehension. This exciting new world has lots of new lessons, a creative story writing factory, new games and will soon have many wonderful new books to read in Storylands. The learning focuses on building reading fluency and comprehension, spelling, vocabulary, and a range of writing skills including grammar and punctuation.
In Reading Eggs World, children have their own house to decorate, a big new shop and an avatar that can walk and travel to many new destinations on Reggie's bus. Children are able to choose their own adventure from a wide range of activities and places to go.
This new world of interactive reading and writing activities will help to set kids up with positive attitudes about reading and learning for life. That's a tall order, we know, but we are passionately committed to delivering this to hatching readers everywhere. Please join us on this magical journey of eggsploration.
Reading Eggs Reading Evaluation: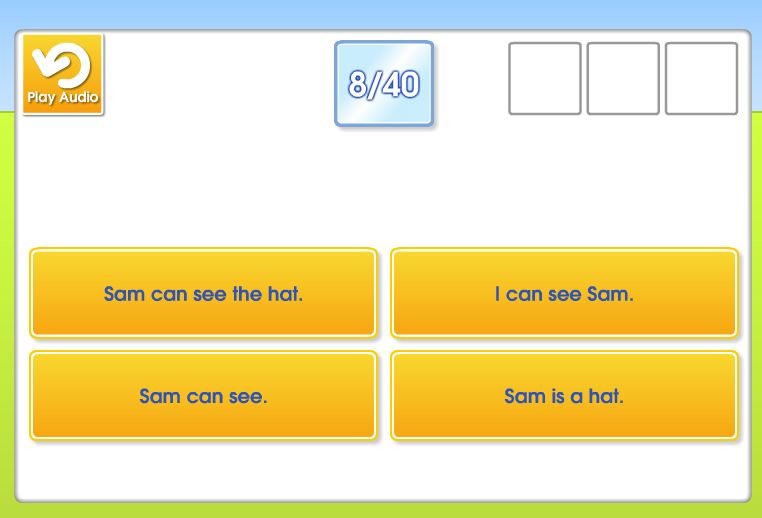 Try a free sample lesson here.
Reading Eggs offers printable worksheets to go along with the lessons, a dashboard for the parents to monitor progress,
$9.95 for a monthly subscription
$49.95 for six months
$75.00 for twelve months
Find out more about Reading Eggs here–FAQ
To find out what other TOS Crew Reviewers said about Reading Eggs check out this post.
Disclaimer~I received a three month trial subscription to Reading Eggs in order to complete this review.