by adustyframe ~ April 20th, 2012
As a TOS Crew member, I was privileged to review God's Great Covenant NT 1 by Classical Academic Press. I've studied covenant before and found it to be an enriching study for myself so I was excited to have a study about God and covenant to share with my son!
From their website:
Teaching the Bible to young children can be a large task, and is often divided up into many small stories. However, if you would like to teach your students the truly big picture of the Bible, and show them how God has been at work in his people since before creation, you will find God's Great Covenant to be a unique, surprising, and excellent Bible curriculum.
The Bible, taught chronologically, by means of simple and direct stories, chants, and meditation on God's character define God's Great Covenant. Even many adults find themselves learning new facts, making surprising connections, and being blessed by reminder of God's faithfulness, and how he always keeps his promises. Taught from a covenantal and reformed theological perspective, and rooted in Scripture, you will find this series to be a blessing to your classroom or family.
God's Great Covenant covers the Gospels in 4 units–a total of 36 lessons and is written for 4th grade and up.
Here's a description from their site:
In God's Great Covenant, New Testament 1: A Bible Course for Children, students will follow the story of Jesus, the Messiah and King, as He is born and fulfills all God's promises. But Jesus does not arrive as people expected. The people were looking for a mighty warrior to deliver them from the oppressive Roman government. Instead, He came as the suffering Savior, who would die as the sacrifice for sin and death.
He was building a kingdom that was not of this world—it was the kingdom of God. He is the Son of Man, God's Servant, the Messiah, and the Son of God. Each of the four units in this text emphasizes one of these names of Jesus. God's Great Covenant, New Testament 1 teaches the Gospels to students in fourth grade and up, using stories, worksheets, memory verses, devotional guides, quizzes, and a little boy named Simon.
In the introductions to the text, students will also learn about the historical, cultural, and geographical setting of the New Testament. This book is a most comprehensive and heartfelt study of the Gospels, and many parents and teachers will find themselves learning along with their students.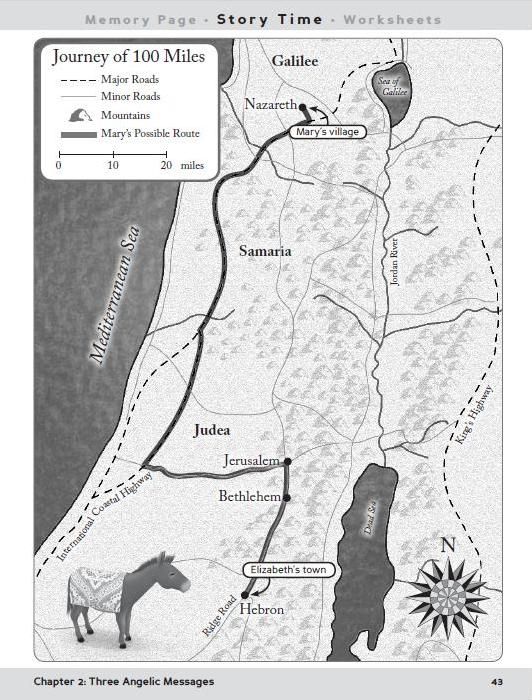 The student book features text to read, maps, quizzes, worksheets and more. This workbook does not include permission to copy so you need one per student at $26.95 each.
As the student reads, they are introduced to Simon a fictional boy living in the village of Jareth. Simon follows your student along on their study and helps your child relate to the lesson.
The text is in a larger print and laid out well. The graphics, maps, and layout are nicely done making this book interesting for your student!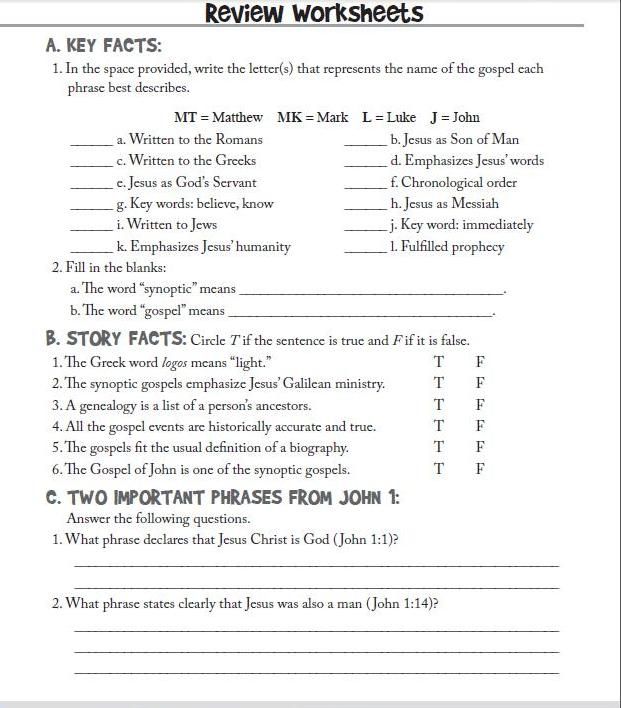 The teacher edition contains the student pages (in smaller print) and TONS of notes for the parents. I also love that they included lots of room to write notes around the page. I'm sure that will come in handy.
The amount of information included in the teacher's edition, makes it totally worth the price–a Bible study for Mom while she prepares the lessons!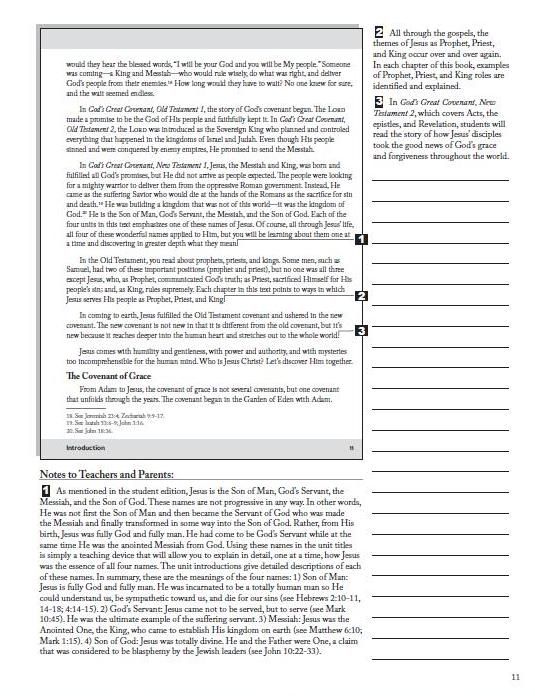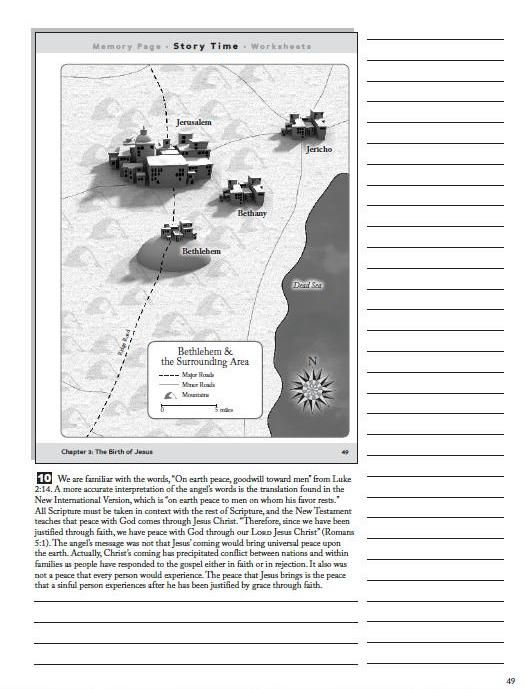 The consumable student book retails for $26.95
The teacher book retails for $29.95
Downloadable audio files for this book are also available for $9.95. It features over 3 hours of recording in MP3 format.
Or you can purchase these items in a bundle and save 15%.
If you'd like to view a sample of this curriculum you can do so hereand here.
To see what my other TOS Crewmates thought about this product, check out this post.
Disclaimer~I received a free copy of the teacher and student book in order to provide a review. All opinions contained in this review are my own.