by adustyframe ~ May 14th, 2012

We received the opportunity to review CapJaxMathFax as a TOS reviewer (The Old Schoolhouse Magazine in case you've been wondering….)
CapJaxMathFax is a program to download on your computer. It works with both PC and Mac and the license is $29.95 per year. It was developed by "Cap." Jack Fretwell–a man smart enough to qualify for membership in Mensa. Here's an overview of the program.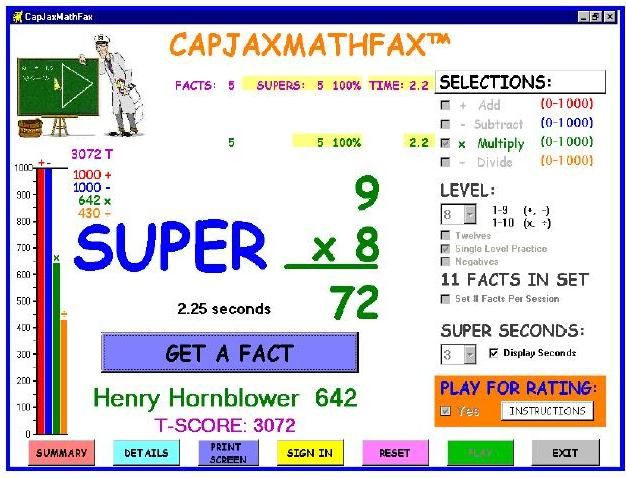 CapJaxMathFax provides your student an opportunity to review their math facts. The program provides feedback on answers right away and even though it feels like a game it is not. It's a math training tool adhering to high standards.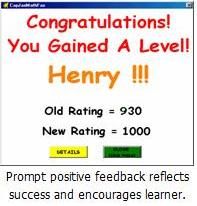 Check out some videos on CapJaxMathFax site to see how it works.  The CapJaxMathFax web site has a lot of information including a teacher's guide.

James enjoyed reviewing this. He wanted to see how high he could go so without realizing it, he was drilling his math facts as fast as he could. (woo hoo!)
We had a little issue at first when we downloaded the program, but CapJaxMathFax provided great support. That's a good thing to know when you're looking at programs to buy online right?
We are going to continue using this. James does a few minutes each day and I enjoy seeing him excited about math.
He did max out the scores at 1,000 but then we learned that to make it more challenging, change the time setting so the student has to answer faster. That did the trick–he's having fun again!
To see what other TOS reviewers thought of this product, check out this post.
Disclaimer~As a member of the TOS Review Crew, I received a license to use this product for free. I was under no obligation to provide a favorable review. The opinions contained in the review are my own.