by adustyframe ~ May 21st, 2012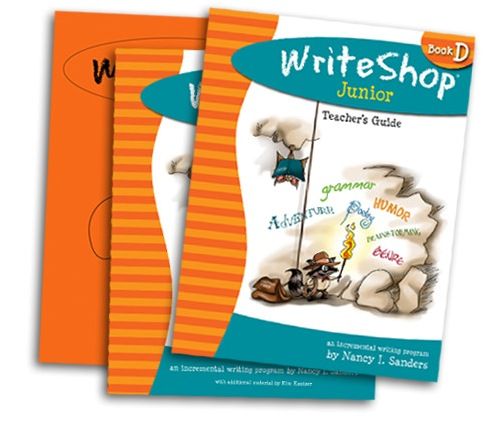 This was a fun curriculum for me to review. At first, I wasn't sure that James would enjoy it–the graphics and some of the ideas appear to be a bit young. However, I like their point that school doesn't have to be "tear inducing" in order to be effective.
We reviewed Write Shop Junior book D  (e-book) which retails for $29.95 This book is 2 workbooks–the student worksheet pack and the Fold-n-go grammar pack.
The  Teacher e-Book which retails for $34.95
The Time Saver Pack e-book which retails for $13.95. This includes 20 pages of spinners, game cards, and other activities, ready to print on sturdy card stock.
Write Shop is a creative writing program usable for many different learning styles.
Each lesson includes games, activities, writing prompts, and practice self-editing. The lessons are written with suggestions for lower learning levels as well as ideas to bump up the learning for a student that is more advanced.
Write Shop Junior Book D is written for 3rd and 4th graders, but can be used with reluctant 5th and even 6th graders. If you're not sure where to place your student, you can find more information here.
Things I liked:
*It explains each step and gives the student practice before they write the assignment.
*It teaches the student to edit their own work.
*The teacher's guide includes clear instructions and lists for the materials needed to complete the lesson.
*The e-book set we reviewed includes everything needed to implement the program.
*The pace of the lessons is VERY "doable".
I personally would prefer a copy of the book in my hands–I don't know why that's just how I prefer school books. I don't love printing out everything or navigating through e-books on the computer. I'm more of a skimmer and flipper and "comparer" so I can see how everything fits together.
 However, the e-book format is completely usable and all items necessary for the curriculum are included. This tutorial on using the e-books may be helpful.
A bonus of the e-book format (even though it's not my favorite!) is that you can print and reprint pages as needed without having to find a copy machine.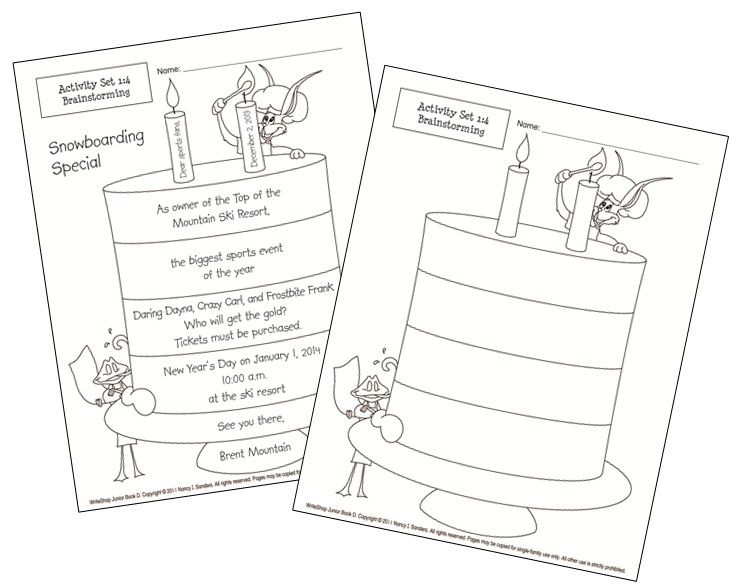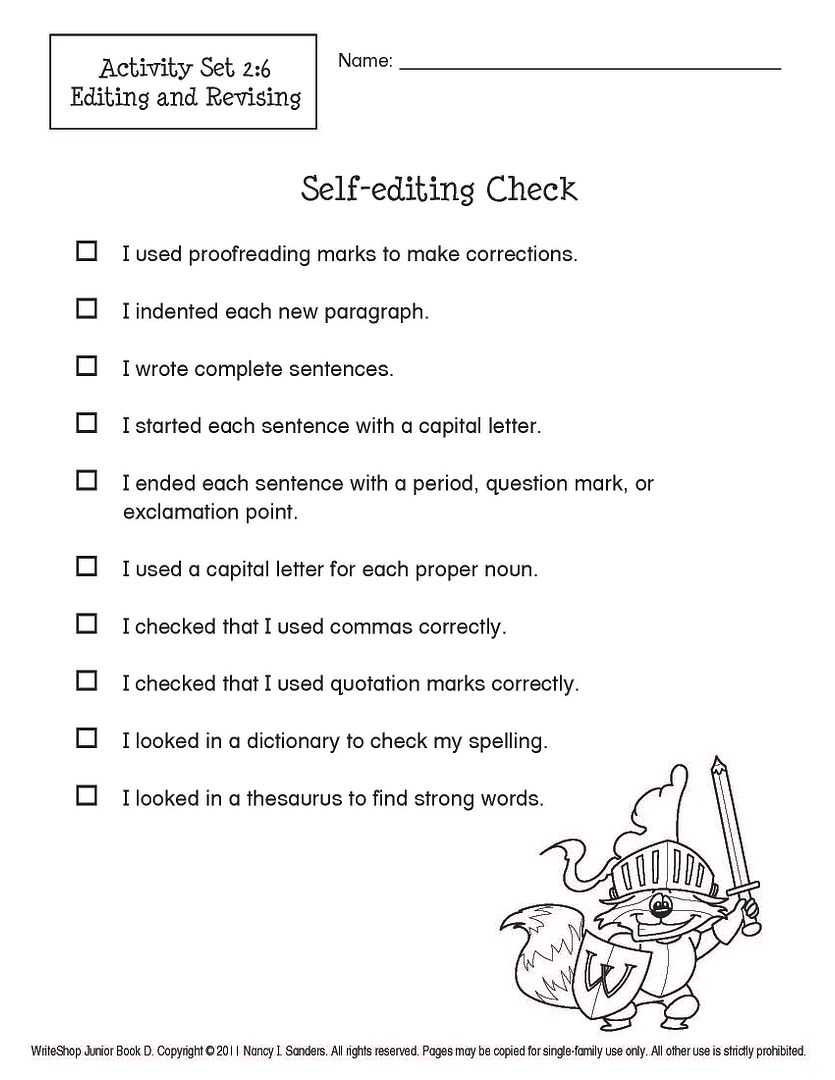 To see what other TOS Crewmates thought of this product–check out this post.  
If you have further questions, see Write Shop's FAQ's page here.
Write Shop is offering a coupon to my readers. If you're interested in trying this product, use this code–
15% off any WriteShop Primary and Junior products in the WriteShop store (including e-books) using coupon code CREW15 at checkout. Offer valid through June 15, 2012.
Disclaimer~I reviewed the products listed above in e-book format in order to provide an honest review. As a member of the TOS Review Crew, I received them free of charge. I was under no obligation to provide a favorable review. All opinions are my own.