by adustyframe ~ November 15th, 2012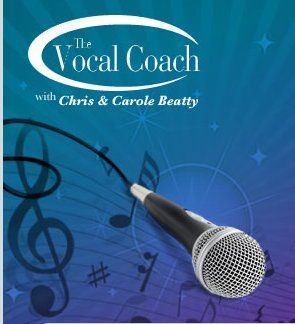 When I signed up for this review, I told them that they can take a chance on me if they like. I do NOT sing. Well, I sing but not in front of people. I sing with my fingers is what I say and I'm pretty good at that if I do say so myself! But use my voice in front of people? NO WAY!
When I was in college, I sang in a 100 voice choir. That's the only way I'd ever sing in front of anyone. I only did that because my major was music at the time and I HAD to be in the choir.
I also played for the voice professor in college. I accompanied her students during their lessons. You'd think some of that would have rubbed off on me but it didn't.
So anyway, back to the review—
Chris and Carole Beatty are the creators of Vocal Coach and have been training vocalists for 40 years. This teaching system is equivalent to $2,000 worth of coaching time.
Vocal Coach Singer (at home)  is available as a 12 cd set or mp3 downloads. It retails for $119.99 for the CDs or $99.99 for the mp3 downloads.
Included is:
7 training CDs
Getting Started
Complete Breathing
Complete Warm-Up
Complete Tone
Complete Expanding Your Range
Complete Diction
Complete Performance
4 workout CDs
Daily Workout High Voice 1 & 2
Daily Workout Medium/Low Voice 1 & 2
1 CD with printable sheets for the exercises and journal.
The mp3 downloads include everything in the CD's–you just download them to your computer or device.
My thoughts:
*These mp3's are easy to use–the printable pages are also easy to use.
*Wow~my posture for singing was soooooo bad. When they said, "Your back may be sore by now" they were not kidding. Phew….
*The best part is that you can learn in your own home! For me that is a bonus, because I would never go to a teacher and sing in front of them. I'd be too embarrassed and completely unmotivated to do so.
*The exercises are explained really well with plenty of time to practice. James and I had fun working on them together. We did it as a little competition. One of the breathing exercises has you sing a tune up to the #25 in one breath. James said, "Whoa I'm dizzy." Both of us need a lot more work on our breathing!
*I will keep working on this and having some friendly competitions with James. I'm a long way from trying out for any singing shows (or solos at church….) but it's good to review and fix a lot of my singing mistakes.
*One thing that struck me was the teaching on posture. They mentioned that anytime you play an instrument, you always learn correct posture and then they went about showing you correct singing posture. I had to laugh at myself at how bad my singing posture is because I ALWAYS harp at my piano students about correct posture at the piano. (What's good for the goose, huh?)
*I like that they include some bad examples as well as tips for when you're listening to singers to help you learn correct vocal skills.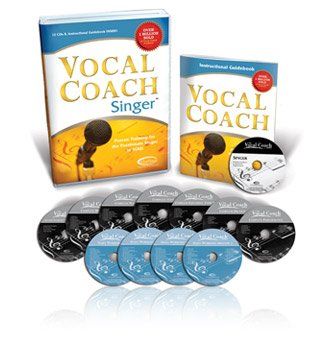 To see what my other Crewmates thought about this product or the other product we reviewed from Vocal Coach, check out this post.

Disclosure~I received this product as a download in order to provide a review. All opinions are my own.