by adustyframe ~ June 11th, 2013


We received the opportunity to review Homeschool Sunday School Lessons by Christianity Cove.
We reviewed Tween A Rock And A Hard Place and Bullying and the Bible.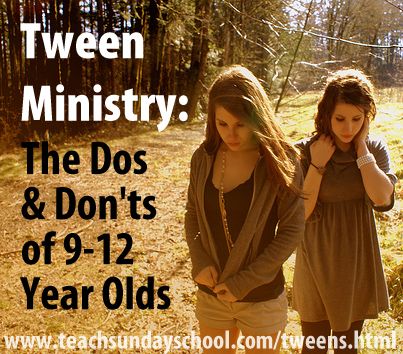 Tween a Rock and a Hard Place retails for $29.00 and is a 165 page resource.
Tween a Rock and A Hard Place offers lessons on 12 of the most uncomfortable topics facing kids today.
The lessons are for ages 9-12 year olds. The author feels this is one of the best ages to reach children–while they are still teachable.
Some of the topics this resource covers are as follows:
Dating
Clothing Styles
Drinking
Drugs
Abstinence
Gossiping
Forgiveness
Lessons are broken down into activities, lessons, discussions, and small group activity.
Pros:
*The lessons are based on the Bible.
*Good ideas for discussion are included.
*The resource includes sheets with quizzes or discussion topics that can be printed for the student.
*The lessons help adults discuss sensitive topics more easily.
Cons:
*The activities and discussions seem to be MUCH more suited to a group situation. I can see a lot of this working better and having more of an impact in Sunday School class than at home with one child.
*I still prefer physical copies of materials we use in school instead of pdfs.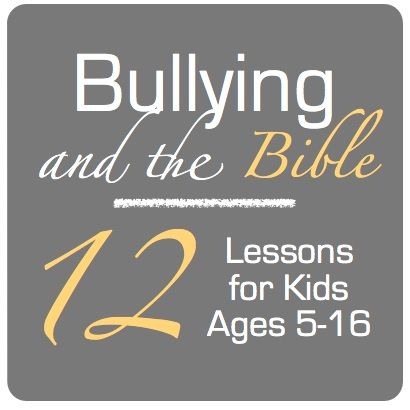 Bullying and The Bible is a 48 page pdf download containing 6 lessons. It retails for $27.00. We reviewed the version for 10-16 year olds.
For a limited time, the author is offering both sets of Bullying and the Bible for students ages 5-9 and for students ages10-16 for $39.00.
Bullying and the Bible offers 6 weeks of lessons based on characters from familiar Bible stories.
Joseph, Moses, David, as well as a few others.
The resource talks about human nature hasn't changed since Bible times–there were bullies then and there are bullies now.
The lessons are set up to have an attention getter, introductory material, Scripture reading, discussion question, and closing in prayer with an included prayer focus.
The lessons offer questions to get the student to think about the feelings of others and their own feelings. Then questions to help the student consider ways to fix the problem.
These lessons should allow students to–
From the resource:
• recognize many of the emotions and behaviors that lead up to bullying, giving them a chance to nip things in the bud;
• recognize bullying tendencies, both in others and in themselves
• use Biblical guidelines and the latest advice from professionals in handling bullying situations
Pros:
*The material is laid out well with easy to read attention grabbers for the teacher. Even if we know how to plan for and present a lesson, it's nice to have things highlighted or bullet pointed. I don't mind having important things pointed out to me at all.
*The lessons show children that the Bible is relevant for today. It has the answers even if it's an "old" book.
*I also like that the lessons are framed in a different way. You may have read or told these stories multiple times, but looking at them again with the thought of bullying is a great way to revisit the Bible.
*The lessons don't have to be taught in order.
*There is no materials list–just a discussion based lesson.
Cons:
*One small one, I just feel that the discussion questions would work a LOT better in a group. Of course James and I discussed points but having other students stories and input would probably make a lot more sense to a "discussion session".
*I still prefer actual books to pdf downloads–but that's just me.